POS for Small Business
Point of Sale (POS) is an old way to manage your business transaction in a store. However, the Omni-channel Asalta platform enables you to better manage your inventory, sales, and marketing of various outlets from one central dashboard. Asalta Cloud POS for Small businesses provides your business with a better overview of your operations. It's a great system that makes sure that your operations are running smoothly!
---
When you sell products to customers it's important that they are able to find what they are looking for easily. By enabling Asalta POS you better manage your inventory, sales, of, and various cashiers in various outlets. Asalta POS for small businesses can provide you with a better overview of your operations.
---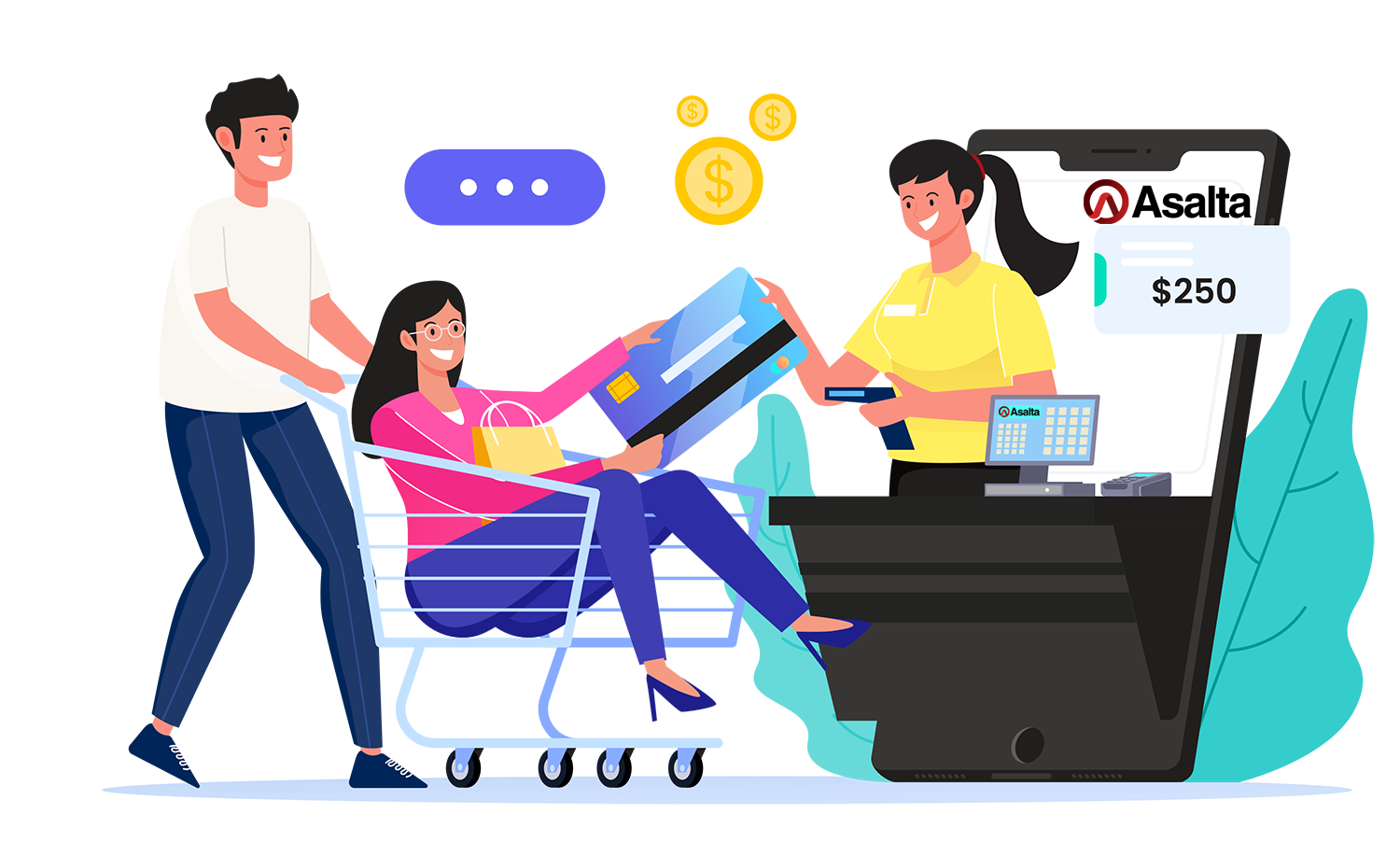 ---
Your small business is important to you, and you're going to want to make sure you get the best POS system for your establishment. The best POS system will allow you to use your business credit cards for payment, make sure you get the most out of your inventory, help you track your finances for your business tax returns, and much more!
---
If you are looking for POS systems for small businesses then you've come to the right place! We'll walk you through what POS systems are, how they work, and what you do when you get one. We'll also let you know the costs in detail, the benefits, and how you can get one for your business.
Asalta's cloud Point of sale (POS) systems are an essential part of running any small business. Every sale, every return, every payment, every item sold needs to go through the Asalta POS system. Many businesses still use POS systems based on paper records which are not only inefficient but also put your business at risk of theft and loss of customer data. If you use a legacy POS system and would like to upgrade to an all-new Asalta's cloud web POS system will not only speed up your daily operations but also help you gain new insights into your customers and the things they like.
---
Contact Asalta today to get a free 14-days trial and perceive how Asalta's POS can help your business.
---